I don't know about you but I'm looking forward to being a cute blond cheerleader wielding a chainsaw fighting off hordes of zombies. If you have no idea what I'm talking about then you must not be aware of the new game Lollipop Chainsaw set to be released in 2012 by Grasshopper Manufacture. This is the second release from Grasshopper as their first game Shadows of The Damn was well received.
There are plenty pf zombie games that have been released in the past few years and this one is no different. I will say the look and fighting style that the main character has is pretty awesome, so it's definitely worth checking out. Once we get word on the actual release date we will let you know. For more info, check out the official website for the game HERE
Here is the official press release:
"Lollipop Chainsaw is the 'un-deadly' story of sweet and killer zombie hunter Juliet Starling and her quest to uncover the root of a colossal zombie outbreak. With her wickedly awesome chainsaw in hand, Juliet slices, dices and splits her way through hordes of the undead, but soon realizes the horde is only the opening act to a festival of zombie rock lords determined to kill the chainsaw wielding cheerleader.
Warner Bros. Interactive Entertainment and KADOKAWA GAMES have announce a new partnership to bring Lollipop Chainsaw to gamers around the world in 2012 on the PlayStation®3 computer entertainment system and Xbox 360® video game and entertainment system from Microsoft. Warner Bros. Interactive Entertainment will be publishing the game outside of all Asian territories.
Lollipop Chainsaw is an all-new third person action game being developed by GRASSHOPPER MANUFACTURE, led by celebrated gamemaker Goichi Suda (aka Suda51) and featuring the musical compositions of the renowned Akira Yamoaka. In addition to these two talented individuals, Warner Bros. Interactive Entertainment has tapped Hollywood director/writer James Gunn (Super, Slither, Dawn of the Dead, Tromeo and Juliet) to bring his cult humor and edgy storytelling to Lollipop Chainsaw."
Here is the artwork for the game on PS3 and Xbox 360: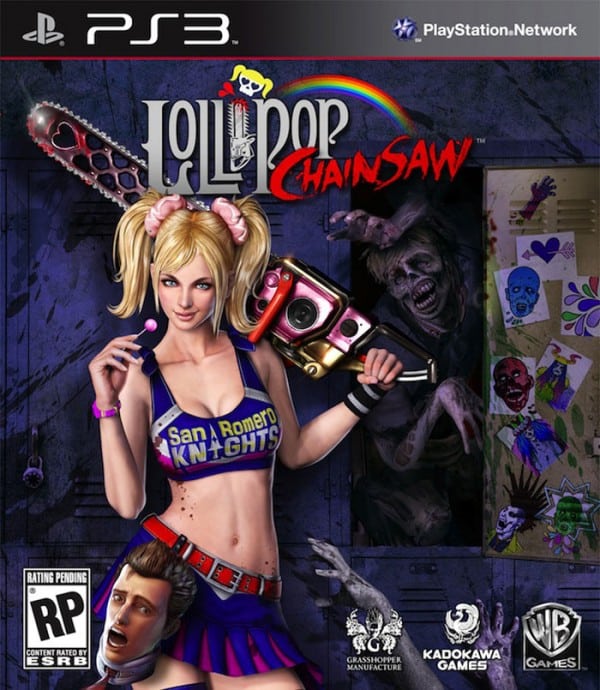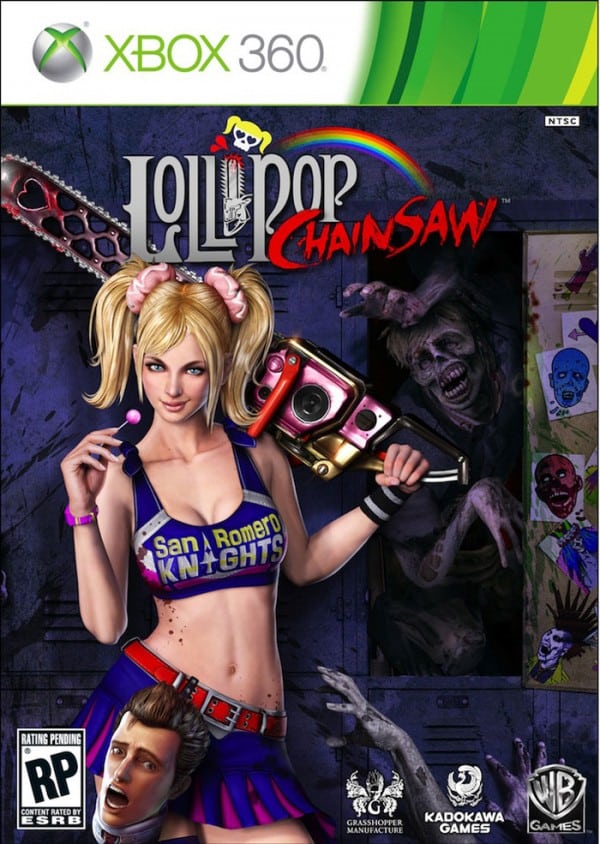 And don't forget the Trailer for the game: