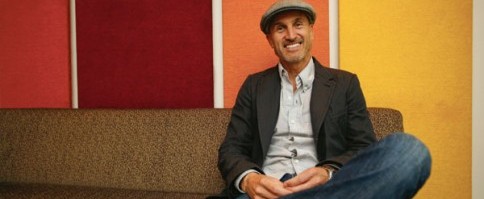 So . . .apparently if you watched MTV last night, you most likely only saw a small clip from the movie Fright Night instead of a slew of clips and interviews that was promised by an article on their site.  At any rate, the interviews and clips featuring director Craig Gillespie and Christopher Mintz-Plasse being interviewed after a preview screening are all available online.  The duo talk about working with the rest of the cast, explaining that the script and studio always demanded an R rated film, revealing that there are numerous nods to the original including a surprise cameo, discussing a complicated car crash sequence that was filmed, and the two's upcoming projects.  Though Gillespie doesn't reveal any news on Pride and Prejudice and Zombies (the director's next film), he did admit that they haven't done any casting as of yet.  What is kind of scary to consider is the fact that the director has only now watched the original Fright Night after finishing the remake.  His excuse was that everything he needed was in this new script.  Well . . hopefully that script doesn't suck.  Keep reading to watch the new clip that features Colin Farrell give a sexual and creepy monologue as the vampire Jerry Dandridge.
MTV has all 15 clips from the post-show interview with the two.  Unfortunately, all of the clips are divided into 2-3 min. segments that will most likely drive you crazy as you wait for each to load between commercials.  The guy hosting the interview isn't terrible, but the questions asked by the audience and twitter fans are what you would expect from a 10 yr. old.  To view them all, click HERE.
Fright Night 3D hits theaters this August.