As a personal note, we know most sites were posting the teasers to the trailer but we didn't want to bomb you everyday with just little clips that can't possibly give any satisfaction. We figured we would hold out until the trailer was released today.
The Paranormal Activity series is a love it or hate series for most people. I thought the first entry was ok, the second one took it down a notch but last year's entry I thought was an improvement and a step in the right direction. It seems like I wasn't alone in this thought as Michael seemed to enjoy it as well.
Paramount has released the trailer for the next entry to hit theaters this October with Paranormal Activity 4. Check it out below:
Dread Central also got the exclusive look at the poster for the new entry which you can see below.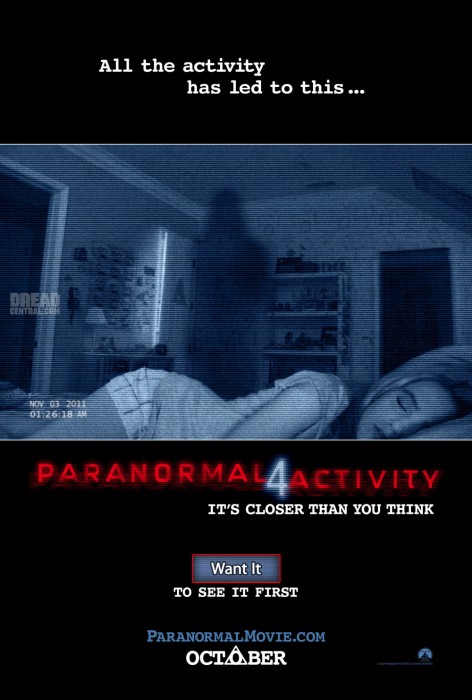 What do you think about the PA films? Are you interested in PA4? Leave your comments below.