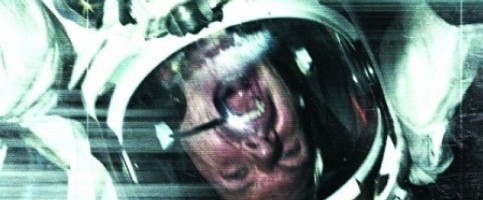 With September heading our way many of the highly anticipated feature films are starting to release a bunch of viral goodies for us to set our eyes on. Apollo 18 is hitting theaters on September 2nd and has just released a TV spot to get us ready for its release. The mission that no one knew existed is the latest Weinstein Sci-Fi/Horror flick and we here at DTB are anxiously waiting to see it. Read more for a clip of the space found footage film Apollo 18.
The Gonzalo Lopez-Gallego directed film follows a top secret space voyage to the moon and could lead to the reason why we have never returned. Check out the original synopsis of the film and look at the new teaser clip.
Synopsis: Officially, Apollo 17 — launched December 17th, 1972 — was the last manned mission to the moon. But a year later, in December of 1973, two American astronauts were sent on a secret mission to the moon funded by the US Department of Defense. What you are about to see is the actual footage that the astronauts captured on that mission. While NASA denies its authenticity, others say it's the real reason we've never gone back to the moon.
Video Source: Dread Central