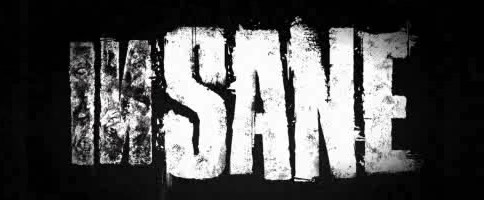 With movie projects lining up left and right, Guillermo Del Toro has also taken the time to help create and release a horror video game: inSANE.  Along with THQ and Volition, Del Toro plans to bring to life a game that will hopefully start a franchise including more games, movies, and books. Read on to see what he says about his newest venture into the gaming industry.
With movies like At The Mountains Of Madness already in the works, you would think Del Toro would already be to busy to deal with anything else …  but we are talking about Guillermo Del Toro aren't we? Del Toro has signed on to be producer and "creative consultant" for the upcoming horror action game inSANE.  Not too many details have been released about the game, but you can view the new teaser trailer below. Del Toro has been busy going back and forth to the offices of THQ and Volition (creating the game) and has been real involved with the whole process. inSANE is described as a "Lovecraftian horror adventure with pulp narrative and creatures with tentacles."  Daily Variety spoke to Del Toro who states, "With this new series of video games, I want to take players to a place they have never seen before, where every single action makes them question their own senses of morality and reality." Sounds like a cross between Choose Your Own Adventures and Silent Hill.
Del Toro's thoughts and ideas are well appreciated by the game designers and THQ VP Danny Bilson who states, "It's not about the fact that's Guillermo is a movie director, it's the fact he's a hard-core gamer who knows how to describe a vision and communicate it to a team." It seems as if THQ has big plans for this franchise but wants to focus on the games first, which to me is a big deal. I'm not sure how a game of this type will do in the mainstream market but hardcore horror gamers will eat this up. I'm thinking this will be an RPG, but you never know. I wouldn't be surprised to see this as a first person shooter, but with the 3D and online gaming now, the possibilities are limit less. The only thing I have to say is keep Uwe Boll away from this, but I guess we don't have to much to worry about that because Del Toro has already purchased the movie rights.