There might actually be as many news stories regarding possible Hellraiser remakes as there are mediocre sequels in the franchise.  Many directors and writers including Patrick Lussier/Todd Farmer (Drive Angry) have pitched Dimension over the years to show how they would reinterpret Clive Barker's iconic vision of hell.  Numerous artists and directors have put their stamp on the character of Pinhead and the rest of the Cenobites on screen, on the written page, and in the comic panels.  The new artwork seen below is done by  by artist Paul Gerrard who is best known for creating art for Wrath of the Titans and Battle: LA.  Mike Le Han has directed a trailer based on the art to pitch to Dimension.  While the trailer is not available for us to see, we can get a glimpse into what it may hold based on the images and description found below.  I actually quite like the images found below.  The haphazard way the nails seem to be hammered into his face create more of a painful appearance compared to Barker's more "romantic" look on Doug Bradley.  I've always thought Pinhead should look more tortured and less like a brooding Phantom of the Opera.  This new imagery falls more in line with what I've always wanted to see from the character.
In July Paul Gerrard (Wrath Of The Titans, Battle LA) and Mike Le Han (Mrs Peppercorn's Magical Reading Room) produced a teaser trailer to accompany the pitch document which has many more conceptual designs that revision Hellraiser. Paul designed the new look for Pinhead and was production designer on the shoot and Le Han pulled in all of his film resources and directed the teaser on the new Alex 4:3 camera with anamorphic lenses.
With a crew of 47 an over 100 bloodied extras, the shoot was completed and is now in the depths of post production with a massive amount of VFX work being undertaken. Method Studios, Fugitive Studios and Flipbook Animation are helming the chi/VFX with the talented Glen Southern designing the new Hellraiser box.
When the teaser is complete they'll be presenting it to Dimension Films along with an outline of the first film story and conceptual art pitch document with the hope to work on rebooting the Hell raiser franchise and bringing it into the 21st Century.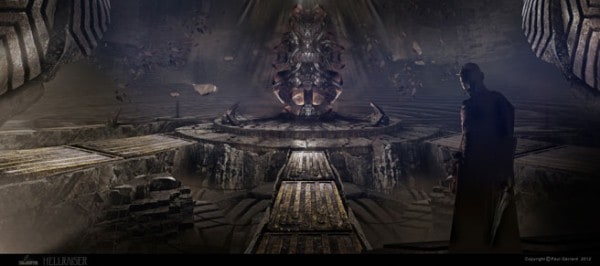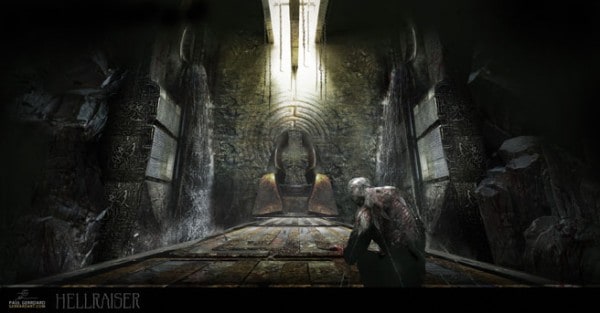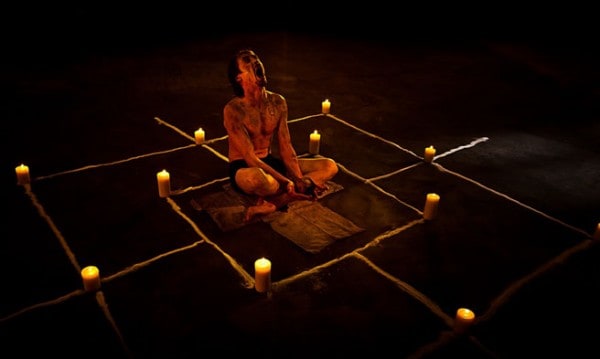 Source: GeekTyrant