Beginning today, SLIFF, the St. Louis International Film Festival, celebrates its 20th year honoring feature films, short films, animation, and documentaries.  The Tivoli Theater, Plaza Frontenac, Webster University, and Washington University play host once again this year.  From Nov. 10 – 20, the "Gateway to the West" will welcome many acclaimed films and filmmakers that will undoubtedly be some of the films on everyone's top lists at the end of the year.  Some of the most anticipated films playing the festival include, The Artist, A Dangerous Method, Shame, The Descendants, and We Need to Talk About Kevin. Oscar buzz has already been generated by a few of these films from previous festival appearances.  Some of these films playing the festival may not appeal to the "genre" loving readers of this site.  That is why, we here at Destroy the Brain! have gone through the 400 plus films being presented and have spotlighted the ones most of you would be interested in.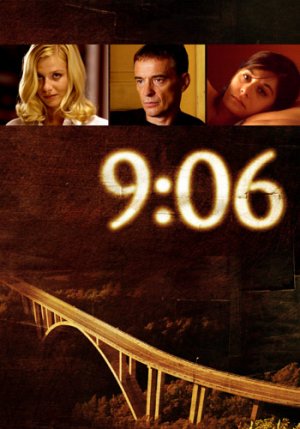 9: 06
Showing:


Mon. Nov. 14, 9:15, Plaza Frontenac

A police inspector investigates an unusual suicide case. The investigation develops into an obsession, inspector starts living in the apartment of the deceased, digging through his life and gradually taking over his identity.
---
96 Minutes
Fri. Nov. 11, 9:30, Tivoli
The story of 4 lives slammed together in a shocking moment. Intercutting between a carjacking and the separate stories of the 4 kids, we watch as they hurtle toward a life-changing end.
---
Burke and Hare
Fri. Nov. 11, 7:15, Plaza Frontenac
Sun. Nov. 13, 12:30, Plaza Frontenac
A black comedy from director John Landis (American Werewolf in London, Animal House) about two 19th century grave robbers who find a lucrative business providing cadavers for an Edinburgh medical school.
---
A Dangerous Method
Fri. Nov. 11, 7:00, Plaza Frontenac
A look at how the intense relationship between Carl Jung and Sigmund Freud gives birth to psychoanalysis.  From famed director David Cronenberg, who previously gave us Scanners, Videodrome, Dead Ringers, and History of Violence.
---
Headhunters
Thurs. Nov. 17, 9:30, Plaza Frontenac
Fri. Nov. 18, 2:15, Plaza Frontenac
An accomplished headhunter risks everything to obtain a valuable painting owned by a former mercenary.  Based off of a thrilling book from popular Swedish crime writer Jo Nesbo (The Snowman).
---
The Man in the Maze
Sat. Nov. 19, 10:30, Tivoli
While doing research in the woods, four college friends find a cursed Indian burial mound and find themselves trapped in a mysterious maze, followed by a terrifying force.
---
Pig
Sun. Nov. 13, 1:30, Tivoli
A man wakes up alone in the middle of the desert with a black hood on his head and his hands tied behind his back. Upon regaining consciousness, the man realizes he has amnesia, and has no idea who he is. His only clue, a piece of paper in his pocket with the name "Manny Elder" on it, sends him on a journey to Los Angeles to discover his past.
---
Radio Free Albemuth
Sat. Nov. 12, 7:00, Tivoli
The story is set in an alternate reality America circa 1985 under the authoritarian control of President Fremont, a Nixon-like clone (Scott Wilson).  Not only is this an adaptation of a Phillip K. Dick novel,but the science-fiction writer Philip K. Dick himself (Shea Whigam) plays a character in the film as well. A trippy, dangerous political-mystical conspiracy of cosmic proportions ensues.
---
Shuffle
Sun. Nov. 20, 6:30, Tivoli
Lovell Milo suddenly begins to experience his life out of chronological sequence.  Everyday he wakes up at a different age.  Kind of like if The Curious Case of Benjamin Button was actually good.
---
Tyrannosaur
Fri. Nov. 11, 9:15, Plaza Frontenac
Sun. Nov. 13, 7:30, Plaza Frontenac
Joseph, a man plagued by violence and a rage that is driving him to self-destruction, earns a chance of redemption appears in the form of Hannah, a Christian charity shop worker.  Actor Paddy Considine (Hot Fuzz, In America) makes his feature length debut.
---
We Need to Talk about Kevin
Sat. Nov. 12, 6:00, Plaza Frontenac
Tilda Swinton and John C. Reilly play parents dealing with a troubled boy as he grows from infancy to his teenage years.  If you read anything more about this film (such as the description on IMDB) it will give away what seems to be a critical point in the film.
---
World on a Wire
Sun. Nov. 13, 6:30, Webster University
The three hour plus long sci-fi classic was previously released as a two-part mini-series abroad in 1973.  Now, a recently restored version is making its way to the states.  Somewhere in the future there is a computer project called Simulacron which is able to simulate a full featured reality.  Fans of Kubrick, Vonnegut, and Dick should make note of this epic film.
---
As always, SLIFF  will also hold its Shorts programs as well.  The "horror" grouping will be held Nov. 11 at 9:45 at the Tivoli.  While another one worth noting is the "absurd" grouping shown Nov. 20 at 8:15 at Plaza Frontenac.
Well . . . there you have it.  SLIFF 2011 has, yet again, a wide array of films that should please the palette of those who are looking for something a little different than your typical film festival features.  For more info about the festival and its many screenings, you can head on over to their official website by clicking HERE.  Hopefully the fest continues to be a success this year as well, and it can only do so by viewers like you.  So go out and celebrate St. Louis and its film community by going to one of these many upcoming events!