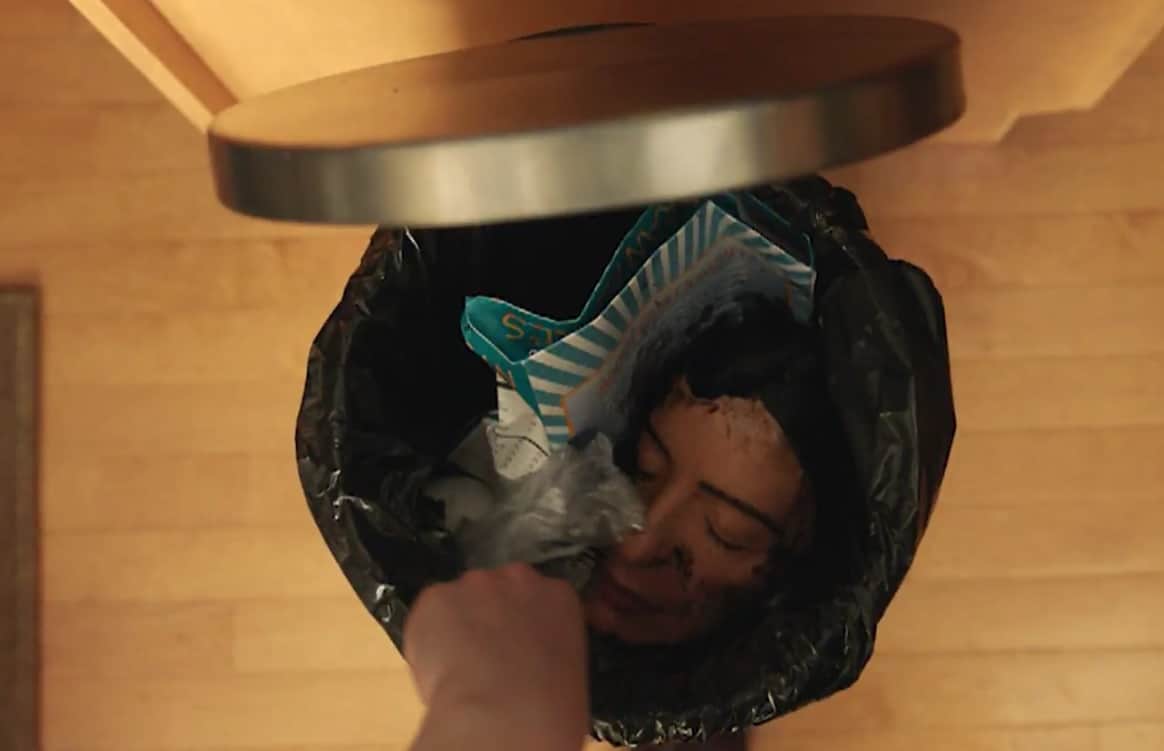 Prior to Labor Day weekend, I was given the opportunity to interview Nick Antosca who is the creator, showrunner and executive producer of SYFY's horror television series, Channel Zero. While each season was a different story, I felt it necessary to watch the first season, Candle Cove, since I abandoned ship halfway through the season. As the show was airing on SYFY, I thought Candle Cove was interesting but, personally, I didn't have much of a connection with the main character and the story seemed pretty basic. What I did think was that the imagery excelled it above something that would be, quite frankly, forgettable. It also seemed pretty unapologetic when it was dealing with a story that heavily involved children, I admired that as well.
I have read maybe a handful of creepypasta stories, which most of them are fabricated, overindulgent urban legends. There will always be an allure to these types of "spooky stories". I'm happy with it because it keeps the campfire legends going except now, that campfire is the electronic-white of our computer screens. I decided to go ahead and rewatch Candle Cove from the beginning and while I was happy I did, my feelings towards it didn't change too much. However, I've heard many of my friends and people I know that have said the creepypasta, "No-End House", was a good one. After internally debating whether I should read the source material or not, I sided with going into the show blind. I waited for Abby, the PR rep for the show, to give me access to what I was thinking would be a couple of episodes to get a feel of this new season that premieres tonight. Instead, I was granted the full season. Having the whole three-day holiday weekend ahead of me, I began the journey into Channel Zero: No-End House.
As I was watching the first episode, I was intrigued with every frame as it unfolded. The first episode is the introduction of the No-End House, which is essentially a house, painted in black, that appears in random places throughout the world. Some say it is an art installation, some say it is a haunted attraction. It is said that anyone who enters the 6th room is never seen again.
I will not spoil the show for you, so stop holding your breath. Episode one of this six-episode series will make most horror fans recall feelings of the excitement of entering a haunted attraction during the Halloween season. The cool night air hitting your bare skin with the sense of unknown is something that entices me to no end (no pun intended). The conversations you have with people in line, all that is represented here. As people are nearing the house, a few isolated people come stumbling out, nauseous and distraught. This, for horror fans of fans of the thrill, only entices us more. It's in these moments, that unlike Candle Cove, No-End House had me. I was along for the ride.
Amy Forsyth plays our main character, Margot, and quite frankly, she's pretty damn outstanding. Another outstanding performance is in the always excellent, John Carroll Lynch. What I wasn't expecting was the following five episodes to give me such paranoia, anxiety and some really heavy emotional material. Television episodes can vary in mood and direction because there is typically more than one director. That is not the case with Channel Zero. One of things that I think works best for this show is that it is one director per series. Steven Piet is the lone director of No-End House. I think this is a huge benefit and while I was aware of a previous film he did called Uncle John, I haven't seen the film. After seeing this whole series, I will definitely be checking it out sooner than later. Piet and the writers that contribute to No-End House should be proud. I binged the whole series over the weekend (which, may be the best way to view this). No-End House is essentially a 4+ hour horror film that delivers above most horror films reveled in recent memory. It is, without a doubt, one of the best genre entries of 2017. There is pure nightmare fuel in No-End House and I can't wait for people to see it.
After binging and thinking about the show (I've thought about it every week since seeing it), I participated in a short roundtable interview with Nick Antosca and got to ask him a couple of questions that can be found below. By the way, he loved the website name.
How do you expand upon the really simplistic kind of haunted house Creepypasta story of No-End House into something that is very philosophical, emotional?  And where did the thinking of – I don't want to spoil it for the people that haven't seen the whole season but – the cannibalism kind of come into play?
So, when we look for a Creepypasta to adapt we look for ones that have a really simple, strong, horror concept.  You know haunted house, haunted TV show.  But then they suggest a larger world and a larger mythology that we can build off of and in events. And what really attracted me to Brian Russell's story, No-End House, was the idea that once they get of the house what they perceive to be reality is really the last room of the house and the idea that when you look around your environment, your home, you have this creeping suspicion that it is not right.  It is not your home.  It is not real. That to me felt like a cool analogy for the experience of being a young person who is struggling with things in your life which is where the main character came from. That seed, that twist in Brian's story felt like the canvas to build something bigger on.  And we think of every season of Channel Zero as like the nightmare that you have after you read the original Creepypasta.
So, we need a great starting place and then room to expand.  And stuff like the haunted TV show, the haunted house, these are horror genre troughs and when you have familiar troughs it gives you the opportunity to subvert them, take them further, explore them. So, that's what I hope that we have done in the two current installments of Channel Zero and will do in the future.  No-End House kind of starts as a haunted house story and it becomes an existential horror story.
I know this might be more of a question towards the director but I would assume as a showrunner you would have some input on this.  What were some of your influences of the style and how to handle such an emotional story for a main character?
The influences honestly originally come more from literature more than film.  I started as a novelist and particularly authors like Peter Straub, Thomas Ligotti, Brian Evenson really influenced me.  Shirley Jackson.  I think Shirley Jackson, Thomas Ligotti are particular influences on No-End House because they are philosophical and existential horror – character based horror. Once we had the scripts written and we are thinking about it, you know, purely cinematically.  Carpenter is a big influence.  You know director Stephen Piet, who directed every episode, is influenced by Paul Thomas Anderson, David Lynch. Stephen's own kind of original instincts and vision really drives the season.  You know we hire every season one director to do the entire season.  And I always wanted the show to be a showcase for a really talented director every season who would put their stamp on it. Once we have the scripts written, I know roughly like the cinematic zone that we are in and I have a clear idea of what I want the show to be.  But then I want to hire a director with a vision who brings their own stuff to it and sees what we are going for but takes it further. Every season I am looking for a collaborate author to make their mark on the show.  And my hope is for the show to be kind of an incubator for the next generation of indie horror talent.
CHANNEL ZERO: NO END HOUSE premieres TONIGHT (9/20) on SYFY.
Like this article? Creep on these!
So why do we love horror? Well, if you look at some of the top actors in Hollywood these days you can find their ties to our beloved [...]
St. Louis, like many cities along the Mississippi River, is full of ghost stories.  One of the most interesting tales of haunts is that [...]