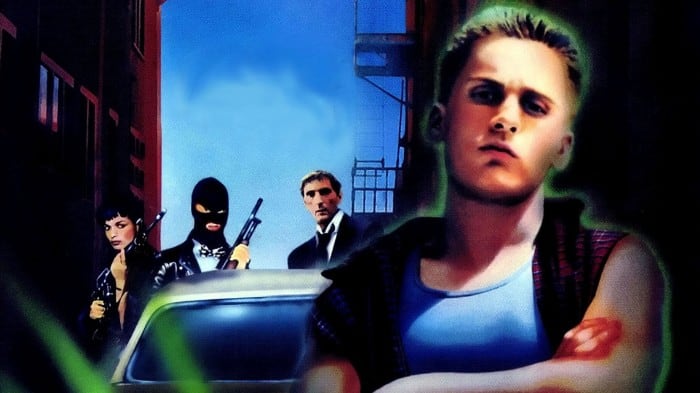 Full Review
"Let's go get sushi and not pay."  Many films would kill to have as many quotable lines and memorable scenes as Repo Man has during its 92 minute running time.  The 1984 cult classic may not have as large of a following as other cult films like The Rocky Horror Picture Show, Harold and Maude, and Heathers, but that doesn't mean it shouldn't.  In fact, The Criterion Collection is here to remind us why we should pay more attention to this unique film that deftly blends 80's punk culture, sci-fi weirdness, and Reagan-era politics.  Director Alex Cox is most known for his following film Sid and Nancy – a film that documents the ups and down of the real-life rock and roll couple.  However, the Oxford law student (yes, you read that correctly) released Repo Man two years prior as his feature length film debut.  Emilio Estevez and Harry Dean Stanton star as two repo men who are on the hunt for a 1964 Chevy Malibu that may contain something out of this world in the trunk.  At times, the film feels like an inspiration for such later filmmakers as Richard Linklater and Quentin Tarantino who both would become known for quirky dialogue and as a voice of a generation.  Somewhere among conversations about shrimp and religion, Cox has crafted a film that speaks about bored youths who feel abandoned by a brainwashed society.  It's not shocking that the film still rings true today.  Our issues we face today may be a little different than those living in the 80's, but as the character Duke reveals: "Yeah, but it still hurts."
The Criterion Collection will be releasing Repo Man on Blu-ray on April 16.  If that wasn't cool enough, check out the incredible cover art below along with a list of the special features that can be found on the disc.  I have also included the original trailer for the film below.
Disc Features
-New high-definition digital restoration, approved by director Alex Cox, with uncompressed monaural soundtrack on the Blu-ray edition
-Audio commentary featuring Cox, executive producer Michael Nesmith, casting director Victoria Thomas, and actors Sy Richardson, Zander Schloss, and Del Zamora
-Interviews with Cox, Richardson, and Zamora; producers Peter McCarthy and Jonathan Wacks; actors Olivia Barash, Dick Rude, Miguel Sandoval, and Harry Dean Stanton; musicians Keith Morris and Iggy Pop; and Sam Cohen, the inventor of the neutron bomb
-Deleted scenes
-The complete "cleaned-up" television version of the film, prepared by Cox
-Trailers
-A booklet featuring an essay by critic Sam McPheeters; an illustrated production history by Cox, with his original comic and film proposal; and a 1987 interview with real-life repo man Mark Lewis
Please enter the url to a YouTube video.
Like this article? Creep on these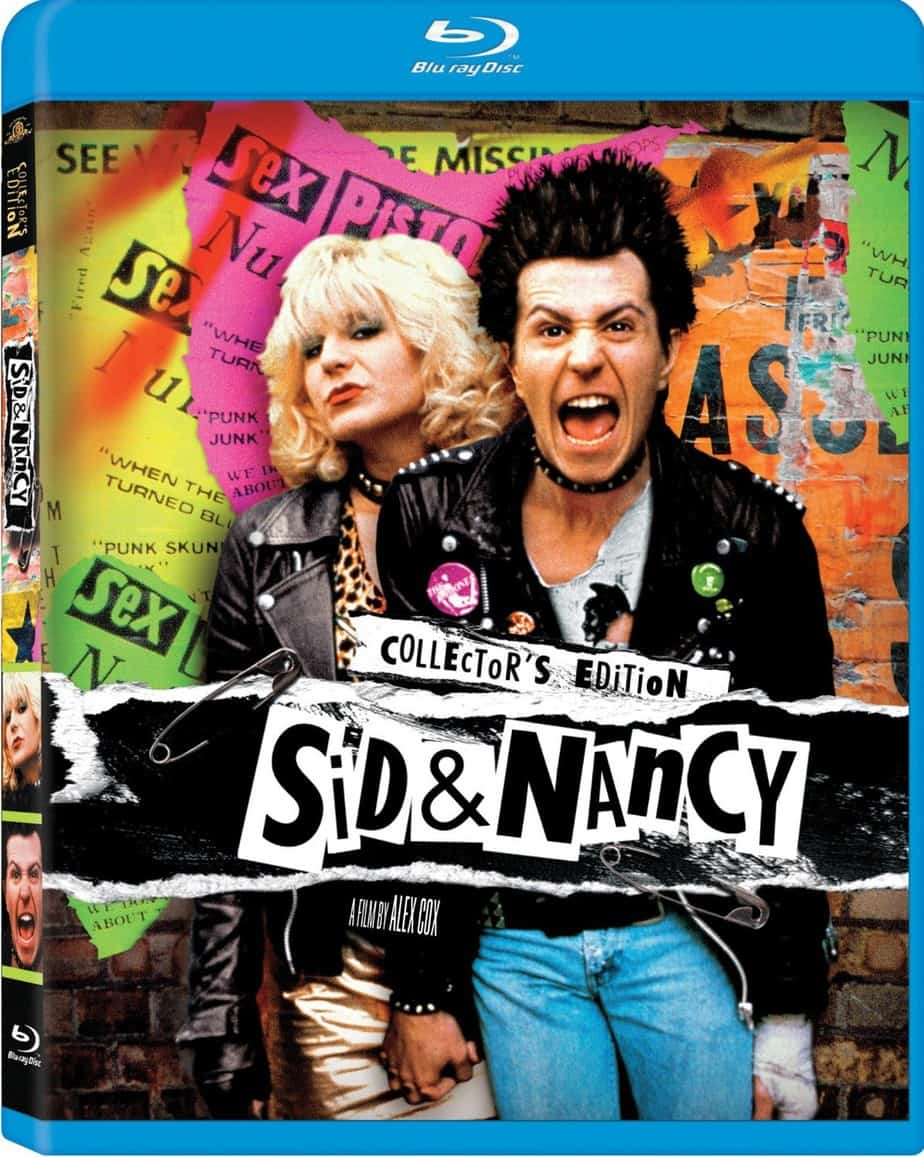 Shortly after Repo Man (which still has no Blu-Ray release scheduled for North America), Alex Cox followed up his cult classic with a biopic about Sid Vicious. Instead of the sensationalism of the punk scene or how influential the Sex Pistols were to [...]