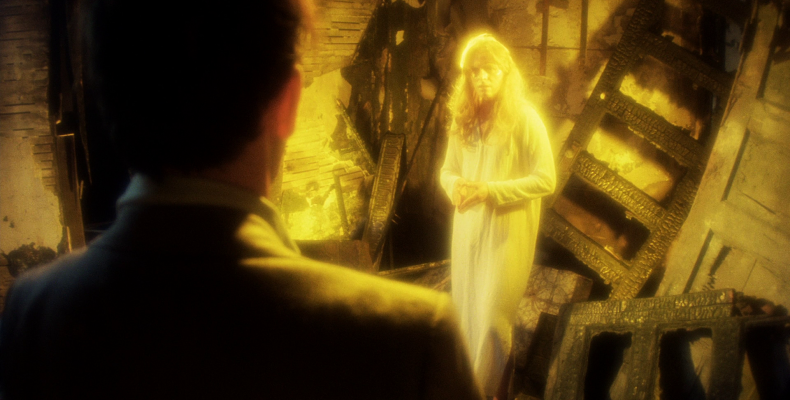 I am super psyched that we were able to grab the 4K restoration of Larry Cohen's masterpiece, God Told Me To for our March Late Nite Grindhouse show. Come see what Time Out New York claims is one of the 100 best horror films.
"GOD TOLD ME TO is without question one of darkest, sharpest, oddest films on this list, a tale of serial murder, religious mania and alien abduction shot on some of mid-'70s New York's least salubrious streets. Cohen deserves to be mentioned alongside Carpenter and Craven in the horror canon – this might be Cohen's masterpiece!"
- Time Out New York
GOD TOLD ME TO
1975 / dir. Larry Cohen / 4K Digital
A rooftop sniper guns down 14 pedestrians on the streets of New York City. A mild-mannered dad takes a shotgun and blows away his wife and children. A cop goes on a sudden shooting spree at the St. Patrick's Day Parade. And each of these unlikely killers makes the same dying confession: "God told me to." Now a repressed Catholic NYPD detective (Tony Lo Bianco of THE HONEYMOON KILLERS and THE FRENCH CONNECTION) must uncover a netherworld of deranged faith, alien insemination and his own unholy connection to a homicidal messiah with a perverse plan for the soul of mankind. Written, produced and directed by Larry Cohen (Q – THE WINGED SERPENT), this critically acclaimed cult classic remains one of the most disturbing and thought-provoking horror films of our time. Deborah Raffin (DEATH WISH 3), Sandy Dennis (WHO'S AFRAID OF VIRGINIA WOOLF?), Sylvia Sidney (BEETLEJUICE), Mike Kellin (SLEEPAWAY CAMP), Richard Lynch (BAD DREAMS), and Andy Kaufman (TAXI) co-star in this one-of-a-kind chiller, which is being presented via a brand-new 4K High Definition transfer from the original uncensored negative!
---
Sign up on the LNGH Newsletter by filling out your email address below.
---
Be sure to RSVP for the day you are going. Admission is only $7 and we have our infamous pre-show for you that starts around 11:30pm!
Late Nite Grindhouse Presents
'GOD TOLD ME TO'
Friday, March 6th, 2015
&
Saturday, March 7th, 2015
At The Hi-Pointe Theatre
Located at 1005 McCausland Avenue
Saint Louis, MO
Admission: $7
Pre-Show @ 11:30pm
Film @ Midnight

Like this article? Creep on these!

Feburary's Late Nite Grindhouse show was originally going to be Duke Mitchell's Massacre Mafia Style. Unfortunately, there was a scheduling conflict with the only 35mm print of that film. Therefore, we have had to book another title. Massacre [...]

"WOE BE UNTO HIM WHO OPENS ONE OF THE SEVEN GATEWAYS TO HELL, BECAUSE THROUGH THAT GATEWAY, EVIL WILL INVADE THE WORLD." THE GATES OF HELL (a.k.a. CITY OF THE LIVING DEAD) 1980 dir. Lucio Fulci 35mm Film Presentation Synopsis The Seven Gates [...]

Late Nite Grindhouse presents SHOCK WAVES at the Hi-Pointe Theatre in St. Louis, MO on November 14th & 15th!