Last year, I created a post to see what films might show up at Fantastic Fest. Out of the 18 films I listed only 7 were correct. Not a great percentage but not too bad either. Let's see if we can do this a bit better this year.
I have asked Michael Haffner, my podcast co-host & Managing Editor, who attended his first Fantastic Fest last year to contribute some of his picks as well. The first wave of Fantastic Fest 2012 is supposed to be officially announced tomorrow, July 27th.
Andy's Picks
I can already tell you that my picks for films playing Fantastic Fest mainly focus on North American produced cinema. Fantastic Fest is a very eclectic mix of different countries and regions. There is no way I can pinpoint every film that would play, but I will give you my reasons on why I think certain films will play. Keep in mind that most of these films have premiered at either Sundance or will premier at TIFF this year.

Looper
Recently announced to open the Toronto International Film Festival, I believe this will still be one of the opening films for Fantastic Fest. Usually some mainstream releases will show at Fantastic Fest a week or weeks prior to their national release date. The question is, will it be a secret screening or not. Last year, Paranormal Activity 3 was one of the secret screenings – even though its secret was one of the worse kept secrets at the festival.

The Master
In 2007 P.T. Anderson's There Will Be Blood premiered at Fantastic Fest. While it seems like an unlikely festival to premiere that type of film, I think it was the perfect festival to premiere it at. It has been rumored that The Master might make appearance at this year's festival as a secret screening if not publicly announced. To further back it up, /Film picked up on a picture with Alamo Drafthouse founder Tim League talking to Jonny Greenwood, the composer of There Will Be Blood and The Master. Sure, it could be coincidence but I sure as hell hope, if at best, that not only will the film be playing but maybe Greenwood might perform with the film or in some shape or form. It also helps that the film isn't showing at TIFF or Venice. Therefore, if it wants to play a festival before its major release, I'm sure Fantastic Fest would love to be that festival.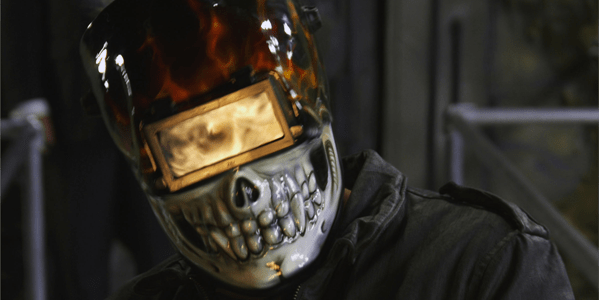 John Dies at the End
While it premiered at Sundance and then later showed a more finished version of SXSW, I still hold out hope that it might make an appearance at Fantastic Fest. The director, Don Coscarelli, showed up last year to give everyone a sneak peek at footage for the film and even brought actor Doug Jones in. I grabbed a shirt for the film and would love to wear it while watching the flick at Fantastic Fest this year. However, it has made rounds at other festivals so exclusivity has gone out the window which is something that Fantastic Fest sometimes likes to pride itself on.

Among Friends
Danielle Harris makes her directorial debut with this horror comedy. She joined Adam Green & Kane Hodder for my first Fantastic Fest which was back in 2010. While this film isn't supposed to be released until 2013, I have a feeling that the film might make an appearance as horror-comedies tend to make a big splash.

The ABC's of Death
This one I think is a no-brainer. They promoted it softly with shirts given away to festival attendees last year and anyone that knows Alamo Drafthouse & the talent involved are blindly excited to see how this will turn out. I would think they would want to premiere this film, I'm just not sure if they will do a Opening or Closing night premiere. All I do know is that I hope they have multiple screenings of this film because the shows will be paaaaacked.

Excision
Excision is a film that premiered at Sundance and feels like a vibe that fits right in with Fantastic Fest. A blend of Americana with the teenage-misfit mentality of Ginger Snaps, I can't think of a film that would be a better fit for such a weird film festival like Fantastic Fest.

Sinister
Sinister previously enjoyed a secret screening at SXSW. It also doesn't help that one of the writer's of the film is Robert Cargill who is the entity known as Massawyrm on Ain't It Cool News. In my own personal opinion, this film would highly benefit playing Fantastic Fest in order to get more buzz near its official release date. However, one could say that the buzz already came out when it showed at SXSW. The good thing is that every year, a film that played SXSW has played at least once at Fantastic Fest.

The Man with the Iron Fists
This also feels like a film that fits Fantastic Fest. RZA has been to the festival before to celebrate fight choreographer Yuen Wo Ping's directorial effort True Legend. While the film doesn't make its official premiere until November 2nd, I really think this film will play at the festival. This might be one of those secret screenings.

Maniac
In the past two years of attending Fantastic Fest, Elijah Wood has been there just as a lover of film. He wasn't promoting anything, he was just there. This year, he is starring in a remake that is just one of those films that needs to prove to the audience how good it is – if it is. This would be the prime audience to do it at. While Fantastic Fest isn't a strictly horror film festival, it is one that draws some of the highly anticipated horror films as well as horror films that played in foreign film festivals like Cannes or even Toronto International Film Festival.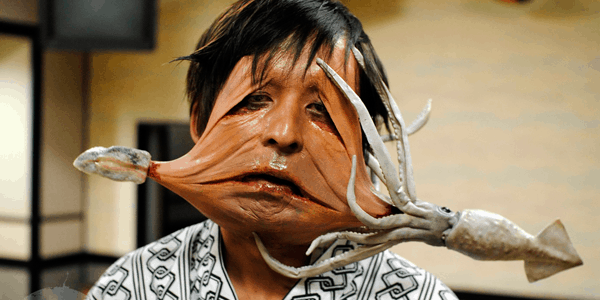 Dead Sushi
The director, Noboru Iguchi, has literally had a film the past three years. This one is here in my picks because I just expect to show.

The Place Beyond The Pines / Only God Forgives
The Place Beyond the Pines is a film that we have previously mentioned on the site and honestly kind of forgot about. However, the film is done as it is premiering at TIFF and I have a feeling that Ryan Gosling will show up, not in physical form, someway or the other at Fantastic Fest given the online and film geek love Drive received. The reason why I'm adding in Only God Forgives is it teams Gosling up with director Nicholas Winding Refn again and it is a film that seems more in line for this festival. The only thing going against Only God Forgives is that it will probably premiere at Venice. Then again, Mondo is showing love by releasing the Drive soundtrack on vinyl.
Maybes:

 Antiviral, Byzantium, The Iceman, Outrage Beyond
Pages: 1 2