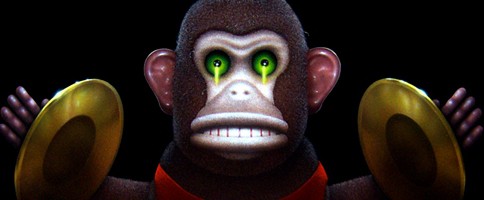 Kick-ass horror t-shirt company Fright Rags has been teasing fans on their Facebook page for weeks with glimpses of the designs for the Stephen King collection and they are finally here! The King Collection features 4 killer designs for King fanboils and ghouls to drool over; Night Shift, The Dark Half, and Skeleton Crew by Don Brautigam and Pet Semetary by Linda Fennimore. They're only available for a limited time, so get 'em while they're hot at Fright-Rags.com for $21.95 each!
Long time King fans will definitely nergasm (as Fright Rags' Director of Sass Kristy Jett would say) at the sight of the beautiful designs inspired by original King book artwork and will be nostalgic for a time when King was… well, King!
You can find out more about the inspiration behind the King Collection at The Blood Sprayer.
Fright Rags also resurrected some old favorites so be sure to check those out and cast your vote for other retired designs you'd like to see return.