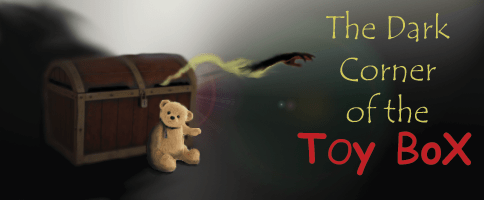 All of Bruce Campbell's goofy charm as the iconic character Ash will be returning to plastic form once again thanks to the talented team over at NECA.  Next year, fans will be able to rejoice as NECA will finally release figures from their highly anticipated line of Evil Dead 2 figures. Combining more laughter and campy one-liners than the original, Evil Dead 2 expands the story first told in the original and shows off a bigger budget with some elaborate special effects scenes.  The laughing furniture sequence still amazes me.  If you love Ash as much as the next dead-head, keep reading to get a look at these great  upcoming figures.
NECA has previously released two versions of Ash from the third film in the series Army of Darkness.  One of the figures shows him in his traditional garb from the film which was featured in Series 5 of the "Cult Classics" line in December 2006, and the other showed him as "S-Mart Ash" and was featured in Series 6 in February 2008.  Lately the compay has done away with the "Cult Classics" moniker and has released figures from certain cult and popular films in their own individual lines; like what they did with Scream, Alien, and Predator.  We can only assume at this point that they will continue in that fashion with the coming Evil Dead 2 line.  I'm a sucker for collections and really hope that the idea of a whole category of  "Cult Classics" figures will some day come back.
As can be witnessed in the photos below, there will be three versions of Ash in the first line and a figure of Henrietta with an extra long neck head featured at the end of the film.  The figures were fist seen altogether at the San Diego Comic Con a few weeks back.  NECA had previously tweeted about a month ago a peak at the sculpt in- progress of one of the figures, but now we have a clear look at the finalized painted sculpts. Go ahead and geek-out below.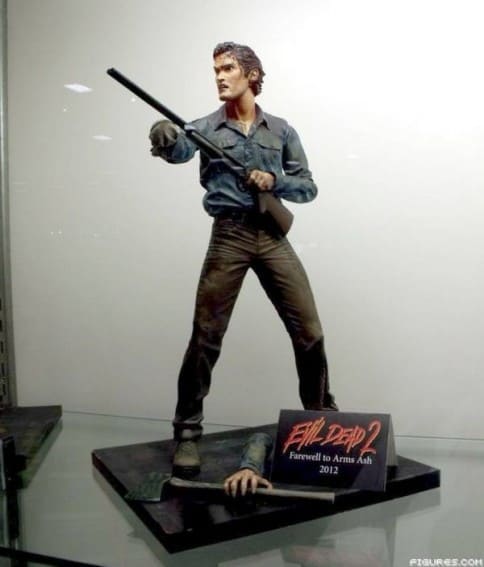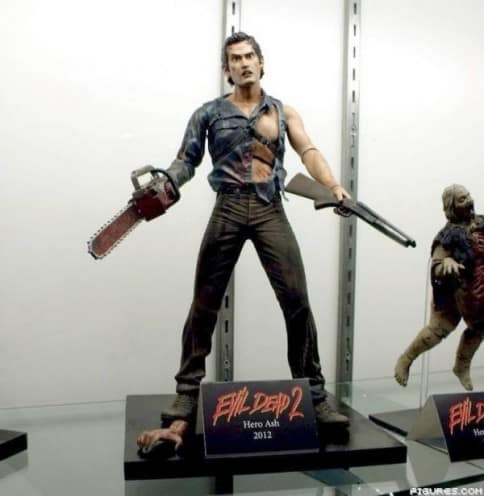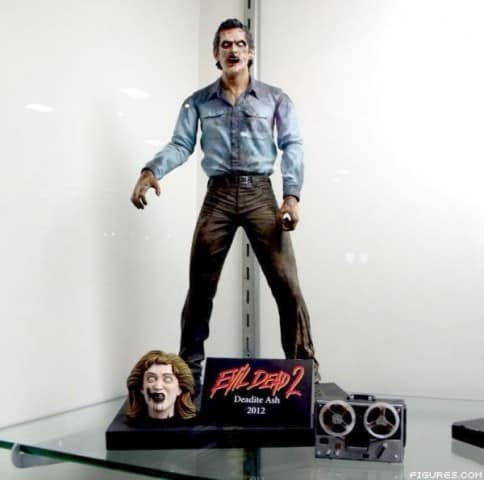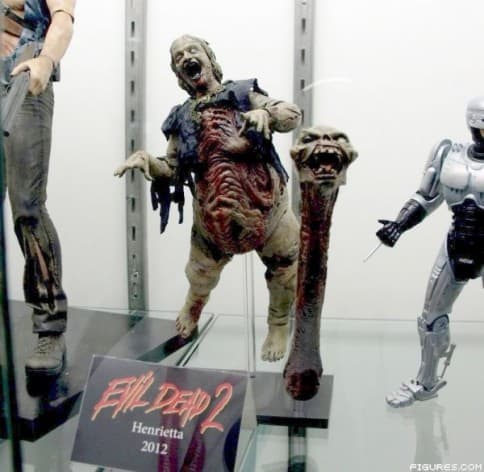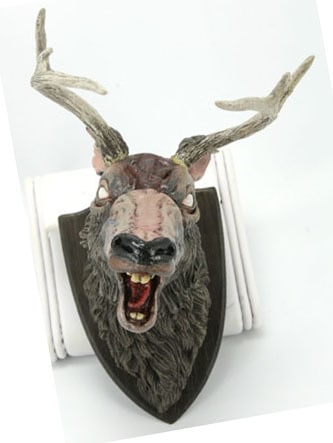 How cool is the fact that one of the accesories will be the possessed deer head?!? Granted, all of the extras add a special touch to these great figures, but the deer head makes it for me.  Coming early 2012, NECA's Evil Dead 2 lineup, names still to be decided, will include:
* Farewell to Arms Ash – Features interchangable forearm stumps – posssessed and bandaged, full double-barrel shotgun, and articulated "laughing" mounted deer head!
* Hero Ash – Similar to version #3, this Ash includes chainsaw, sawed-off shotgun and possesed hand. Ash will also be sporting and a cool new wardrobe all ripped and shredded as seen at the end of the movie.
* Deadite Ash – Will include alternate "Deadite Ash" head and hands, tape recorder, Linda's severed head, and the book of the dead, the Necronomicon.
* Henrietta – The iconic oversized zombie from the fruit cellar will include interchangeable heads that allow the figure to be displayed in both of her deadite forms from the film.
The ripped-up clothes on the Hero Ash figure look absolutely perfect and the face on the Deadite Ash is surprisingly accurate as well.  If this first line of Evil Dead 2 figures sells well, I know that NECA has hinted at the possibility of doing figures from other characters featured in the movie as well.  I want a Demon Linda! Make it happen NECA.  Unitl then, make sure to dust off your shelves toy collectors, because I'm sure you're going to want to pick up this amazingly sculpted line by NECA.  To view more photos that Figures.com were able to take at Comic-Con, you can click HERE to view them.  Keep in touch for more news on this line and other collectibles that you will only be able to find in The Dark Corner of the Toy Box.