I hate to be the harbinger of sorrow, but Summer is on its death bed. And that means Summer's slow-poisoner, Fall, is on its way. Like most girls, I look forward to Fall fashion. Even though I'm the kind of girl who wears motorcycle boots year-round (they really go with everything ladies, take note). I can't wait to jail-break my leather jacket, slip back into heavier denim, and start layering my Slayer tee's.
Something that got me even more excited than usual at Fall's arrival, was the horror-themed Fall/Winter 2013-2014 runway show from New York-based design team, The Blonds.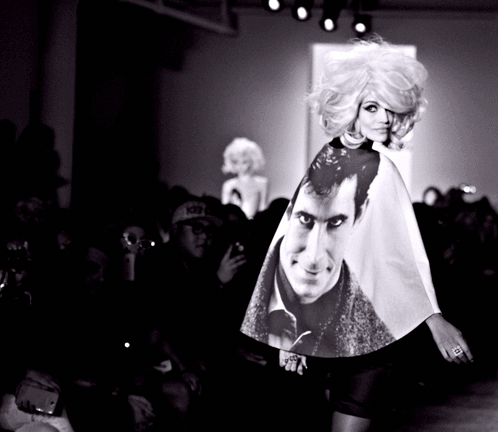 Standout pieces for me from The Blonds show back in February were the couture pieces that featured printed images from classic horror flicks, The Shining and Psycho. Quite frankly, I'm no longer sure what's more terrifying, Norman Bates, or the image of Norman Bates' sinister smirk on the back of this "Psycho" cape from the collection.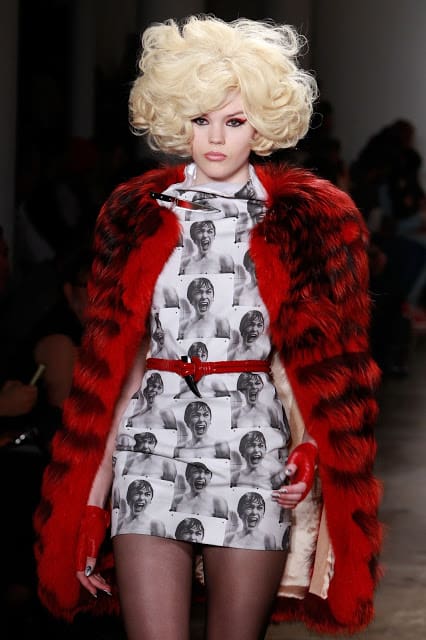 The bloody knife clip is a cheeky compliment to this mini-dress, with an all-over black and white print of Janet Leigh getting her first look at Norman dressed up as his dead mother. Knives were a major accessory in the show (like the large one pointing at Jack "Here's Johnny" Nicholson below), and even showed up as an all-over print on this this dress. And while I'm not a fan of fur, the symbolism of the red jacket really helps to conjure up Psycho's famous shower scene.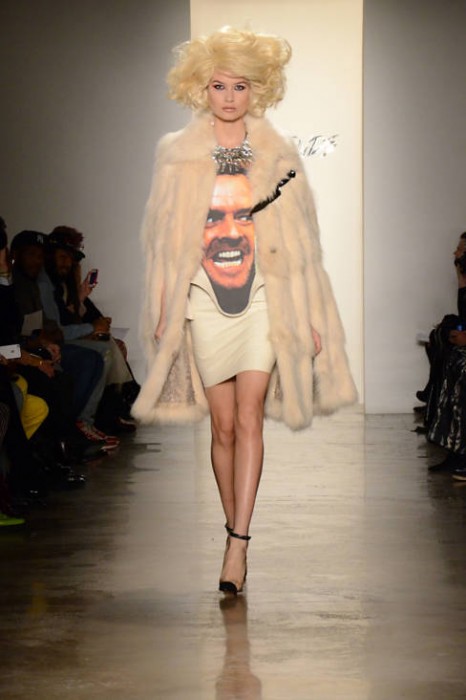 The other major accessory in the show were the massively cool manicures the models sported. In addition to these dagger-like Swarovski encrusted nails, The Blonds also coordinated their nail art with phrases and images from both Psycho and The Shining. Nails that say "Redrum" might not get you a second date, but murder is a lonely business girls.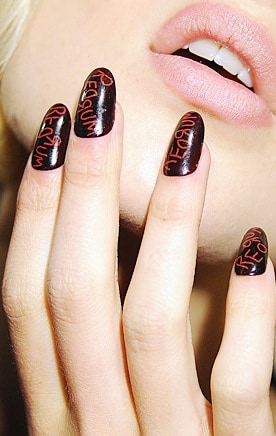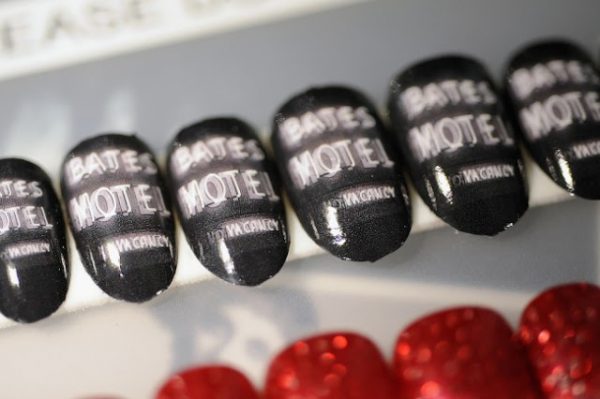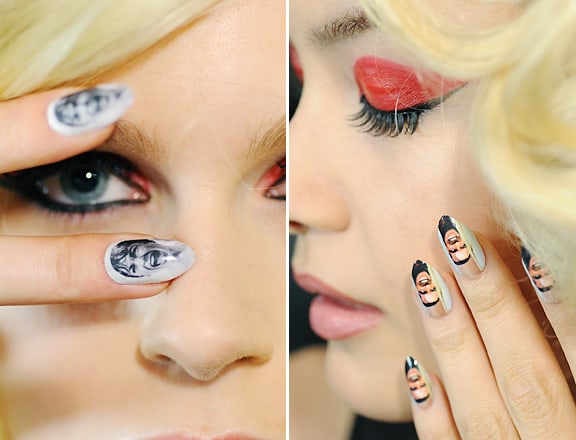 As I mentioned above, "Fall" is the international code for "break out the leather". One of my favorite dresses from The Blonds show was this "hacked up" leather dress.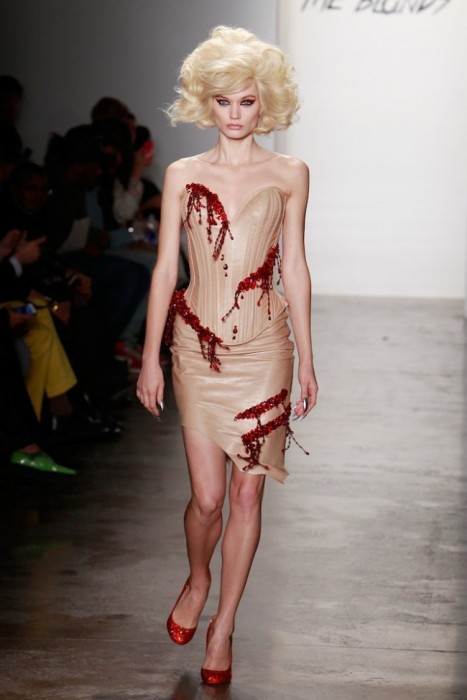 Like I always say, if you're going to be a bad girl, make sure you look good while you're doing it. Everything about this flesh-colored leather dress works for me. Even the strategically placed red embellishments come off as elegant. So if you're serious about pursuing a career as a Femme fatale slasher, this is what you should wear to your big interview.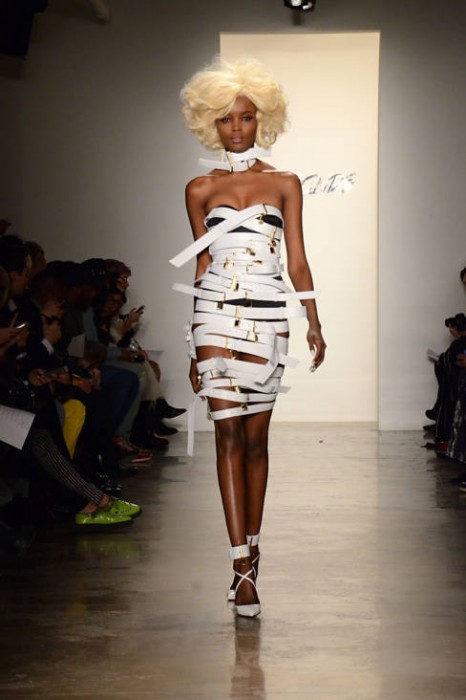 Lastly, when they ship you out to the nut house, like they did my dear Norman, make sure you dress for the occasion. Especially since the press is going to want to take your picture. The Blonds expertly turned "crazy" into couture with this Straight-jacket dress (there's also a fur version, yikes!). The bondage-like collar is literally killing me.
So now you know what all the t00-cool-for-school scream-queens will be wearing this coming Fall. But are you a little light in the wallet like the rest of us part-time serial killers? If so, head over to Esty and pick through the never-ending inventory of DIY horror inspired clothing and accessories. Or, pick up this switchblade tee, pair it with these vegan leather corset pants, this reversible little red riding hood cape, and then complete the look with this pocket knife pendant. It's my interpretation of The Blondes show on a budget.
For further inspiration, check out all the horrific highlights from The Blonds show over at Fashionista 514.